How many rounds per minute can a Firefly fire… if some of the gaming forums are to believed, this is as much as 12… reality however is very different.
Extracted from the 1944 report, hopefully some will find this interesting and informative.
Best place to start is to understand what ammunition bins are available, how many rounds they could hold (in practice not all bins were filled completely), and where they were by degrees of a circle.
The Ammo Bins…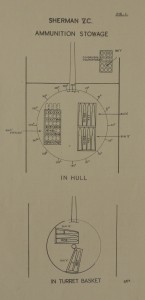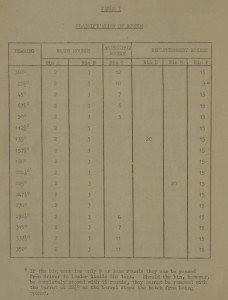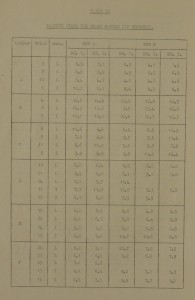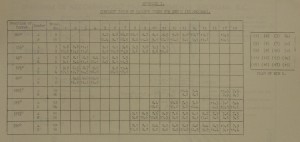 Then, even when the Bin was accessible, rounds needed to be removed in a particular sequence…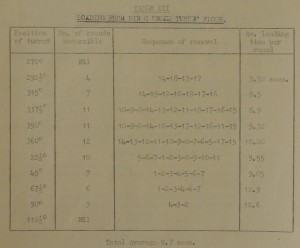 Note the average time per round for Bin C is 9.7 seconds.
Loading from Bin C
"The loader shall first make himself conversant with the number and position of each round in the bin, adjust his seat to the right height and sit down. On commencing to load he should grasp the strap on the safety clip of the selected round with his right hand, and withdraw the round from its container with a backward and upward movement. When the round is sufficiently clear of the bin for the neck of the case to be exposed, the loader should place his left hand under the round at the neck of the case, and using both hands should lift the round onto his knees with the nose of the round pointing in the same direction as the barrel. He should then remove the safety clip with his right hand, place the shell into the chamber with both hands, remove his left hand, and ram the shell home with his right."
Words into pictures… there is this handy guide…